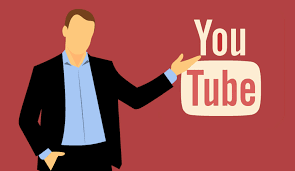 YouTube, which was once a simple social video sharing platform. But now it has emerged as a competitive marketplace for content creators and businesses to showcase their work. This change has made YouTube the second biggest search engine in general and the largest for video searches. Which makes it more important to know 'What is YouTube SEO and how to do it'.
So, the first thought that comes to mind is to leverage this for the growth of business, but it's not that easy. With constantly increasing search volume on YouTube, video uploads are also increasing, making it more difficult to deliver your video to the right audience.
But this problem can be overcome with right optimization of your video, making YouTube algorithm to choose your video over the others. With these SEO tips you can tell YouTube algorithm, what your video is about and algorithm will do the rest.
Keyword Research:
This is the first step in any SEO process. First, you have to ascertain on what keywords you want your video to rank. For this you have to prepare list of potential keywords. This list can be prepared through following means.
Brainstorming: In this you have to think yourself that what keywords will audience search for getting to your video. Through this you will get plenty of good keywords.
YouTube suggestion: Just enter a word related to your video and YouTube will show you recommended long tail keywords related to that word. These are high volume keywords, so if any one matches your need, put that in your list.
Popular videos: Look for the keywords used in the popular videos in your niche, as these keywords have probably worked for that video, so they have high chances of success for your video as well.
Current traffic source: YouTube analytics shows the current source of traffic for your videos, you can take ideas from here as well, as these are the keywords that have worked for you in the past.
Keyword List Analysis:
Once you have prepared the list of potential keywords, it's time to analyze one by one. For this you can use any Keyword research tool such as UberSuggest. You have to find out search volume and SEO difficulty for every keyword in the list. This will help you to come out with the best keywords from your list, as you have to choose only those keywords which have high search volume and low SEO difficulty, preferably lower than 30.
Keyword Stuffing:
This is the most important part of YouTube SEO. In this you have to put your finalized keywords in the video text. YouTube algorithm can only read the text, so it's important to tell it about your video through text only. For this you have to make sure that the finalized keyword is present in the title of your video and appears at least 2-3 time in the description. But you do not have to make your title or description look like that they are just there for the keywords. Make them look natural, for this you should make your title at least 5 words long and description around 250 words long.
Apart from this you can also put your keywords in video tag, here you can write every keyword from your list and the other related tags, whichever goes with your video.
Video Content:
On YouTube content is the king, for long tern success you can not just rely on keywords. YouTube ranks your video on many factors and one of them is video engagement. In which it takes every thing into consideration, ranging from watch time to like, subscribe, share and number of comments on your video. Which you can only achieve when audience relates with your content and leaves a positive feedback. Apart from all this YouTube also analyses, how many people click on your video after seeing it in their search result. For all this you can work on following things.
Quality Content: Your content should add some value to the lives of your audience, means after watching your video, audience should think of their time as well utilized.
CTA at End: At the end of the video there should be some call to action (CTA), which will promote watcher to like, subscribe, comment and share your video.
Catchy Thumbnail: To ensure that people click on your video after seeing it in their search result, you will be needing an eye catchy thumbnail for your video to grab the attention and increase the click through rate for your video.
Channel Optimization:
Not only videos, you have to optimize your channel as well for better results. An optimized channel increases the trust in your audience and sends good signals to YouTube algorithm. For this, take following steps.
A professional Profile Pic.
A suitable cover photo that reflects what your channel is about.
Informative and descriptive about section.
A well planned and updated playlist.
That was all about 'what is YouTube SEO and how to do it'. Today YouTube is no longer only for stars and creators, any business can get into the action too. You just need a vision for your channel that will benefit your business and these optimization tips. YouTube has the potential to make your business reach a whole new set of unexplored customers. You just need someone with experience in this field and knows "what is YouTube SEO and how to do it" to help you to tap this opportunity. And we will be glad in helping you out in this, connect with Urmad Solutions, now.
Call: 8130552585
Email: info@urmadsolutions.com
Visit: AU – 83 PITAMPURA, NEAR VIPS COLLEGE, DELHI – 110034
Website: https://www.urmadsolutions.com/
Facebook: https://www.facebook.com/urmadsolutions/
Instagram: https://www.instagram.com/urmadsolutions/